We are so happy we not only travelled to Illinois for Sarah & Craig's gorgeous and fun wedding, but also had an opportunity to photograph these two love birds the day after they got married.
We ventured out into the city in the middle of the day and loved shooting in the new and exciting setting. The views, the people, the amazing landmarks were so fascinating. This is probably the most memorable session, because we got to see incredible Chicago and did most of sightseeing for the first time through the camera during this shoot.
Sarah and Craig, you two are amazing, and thank you so much for going all over the city with us!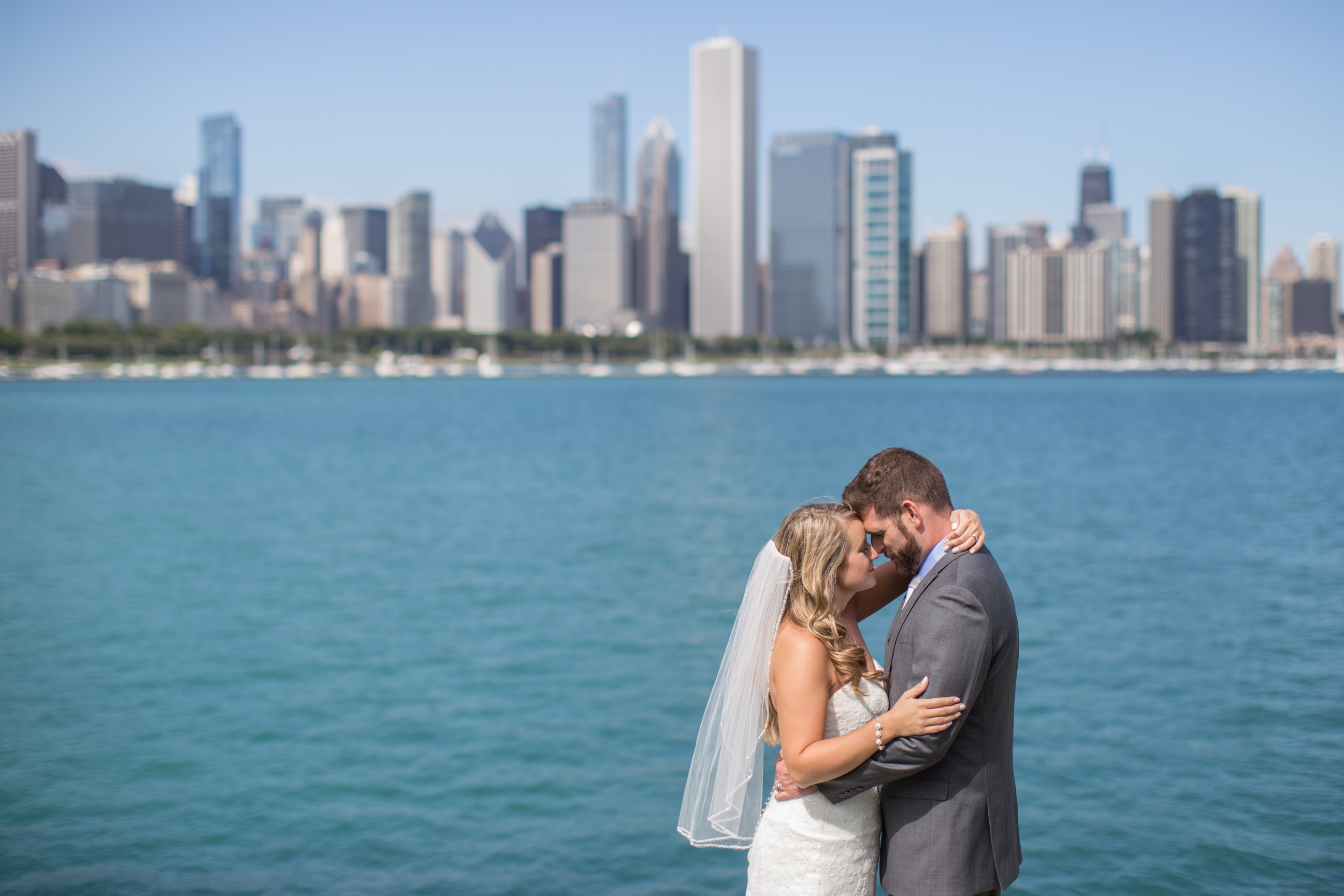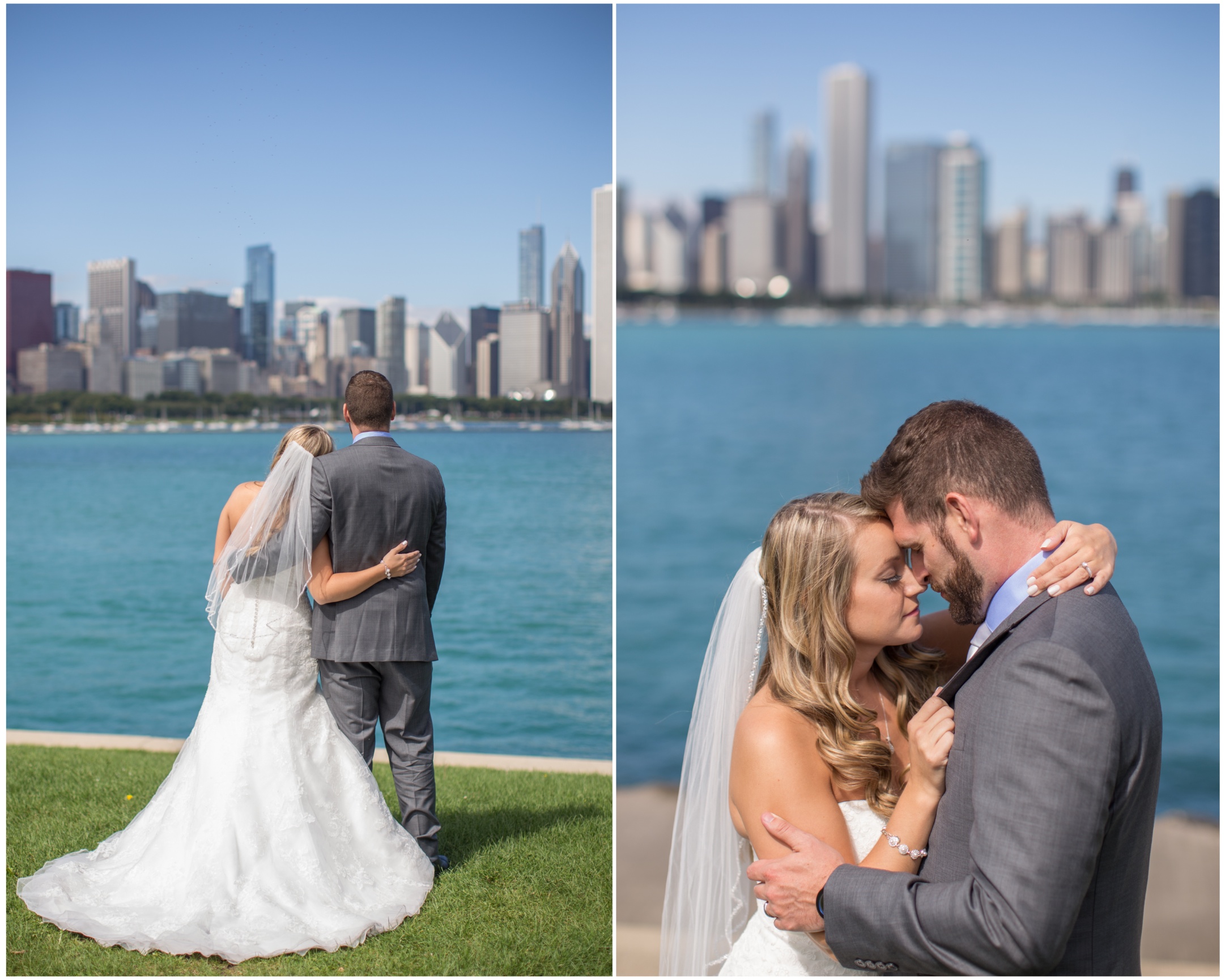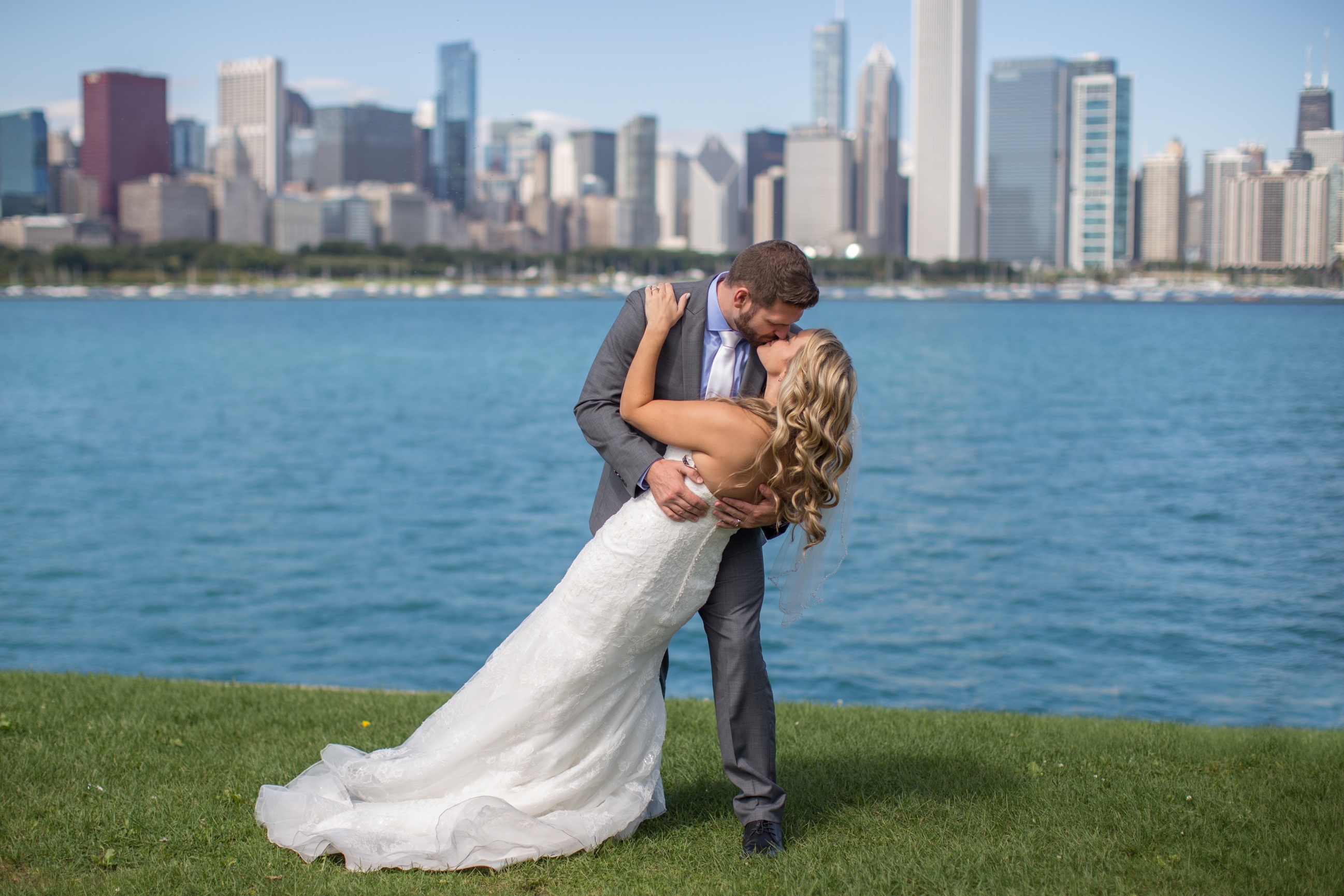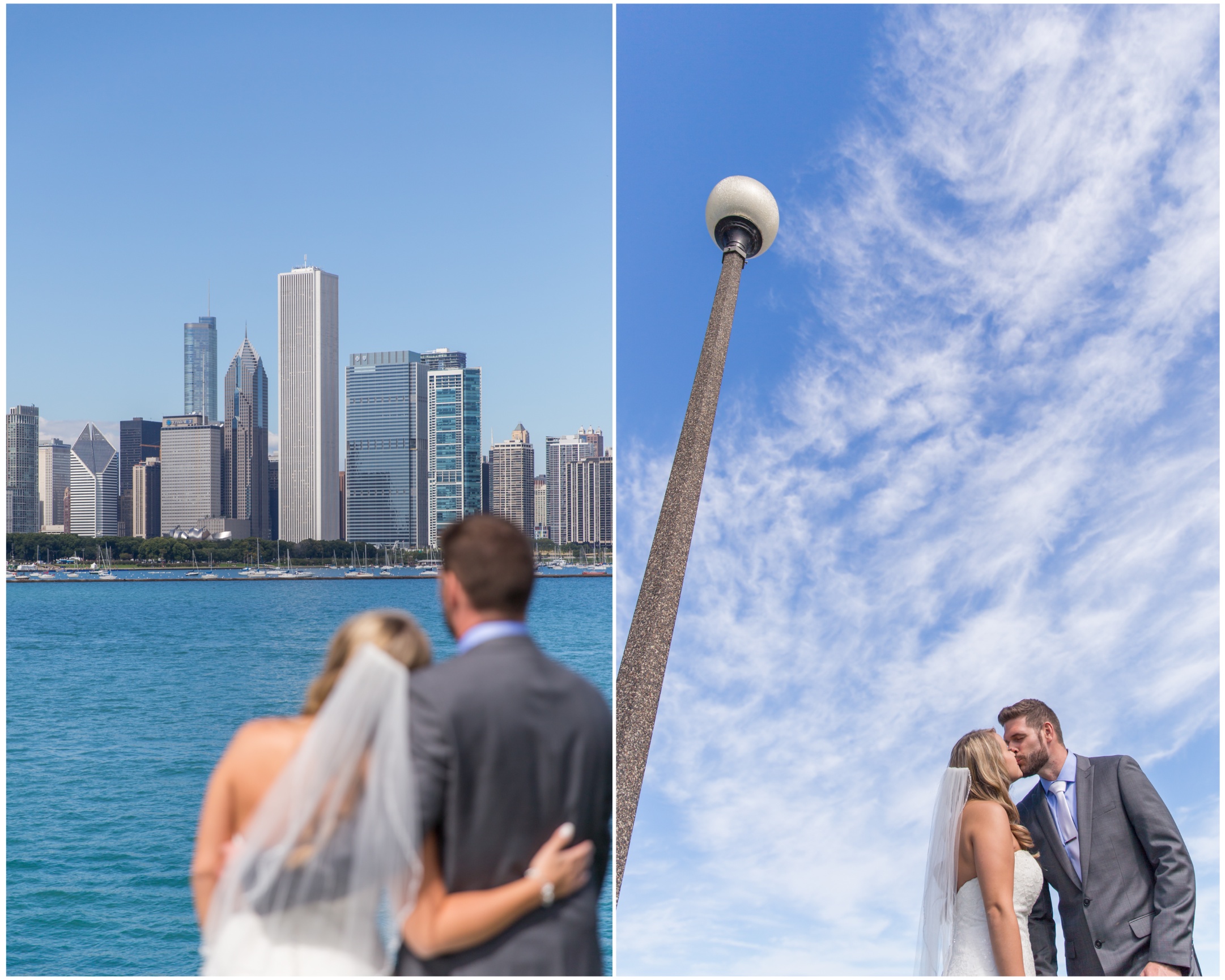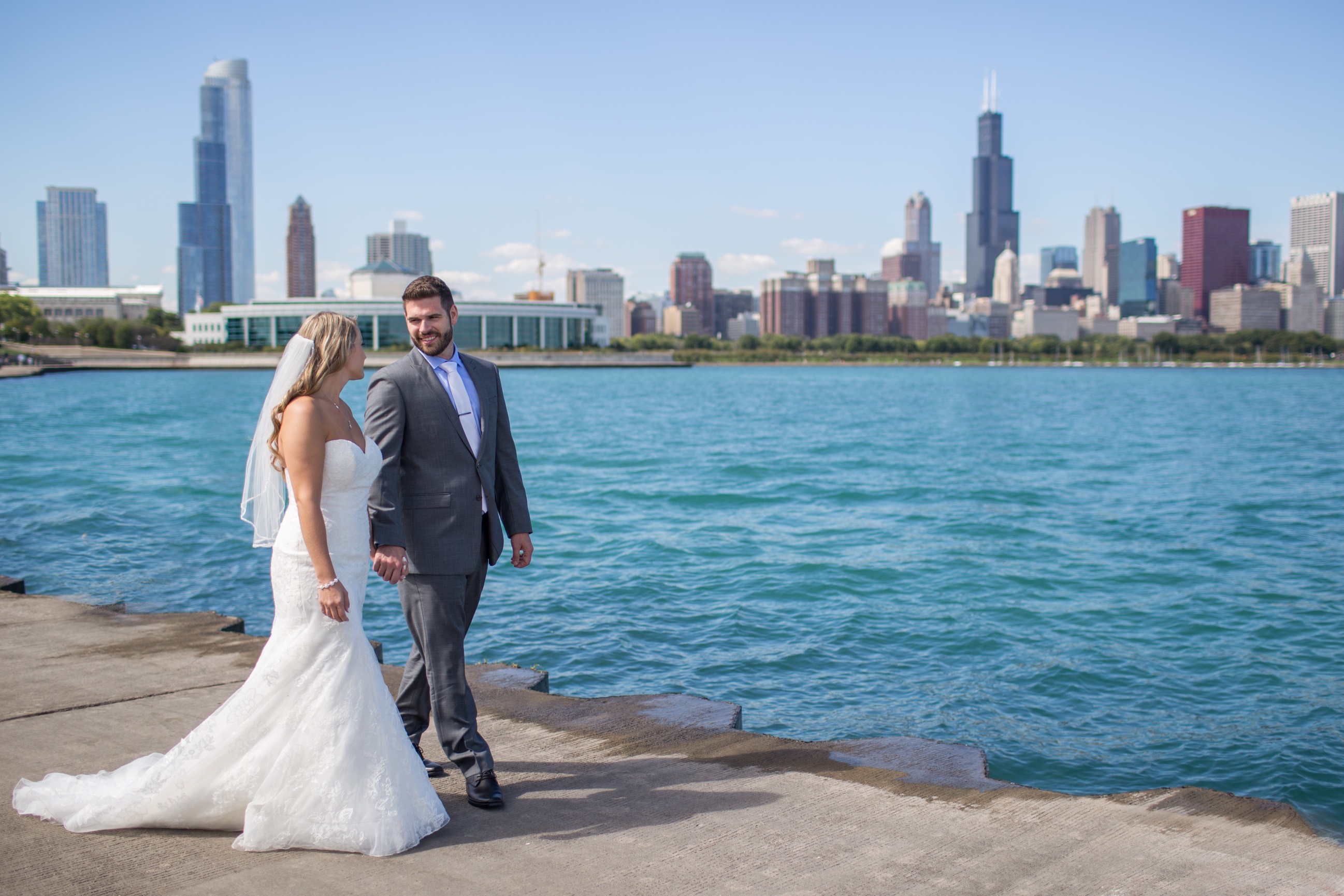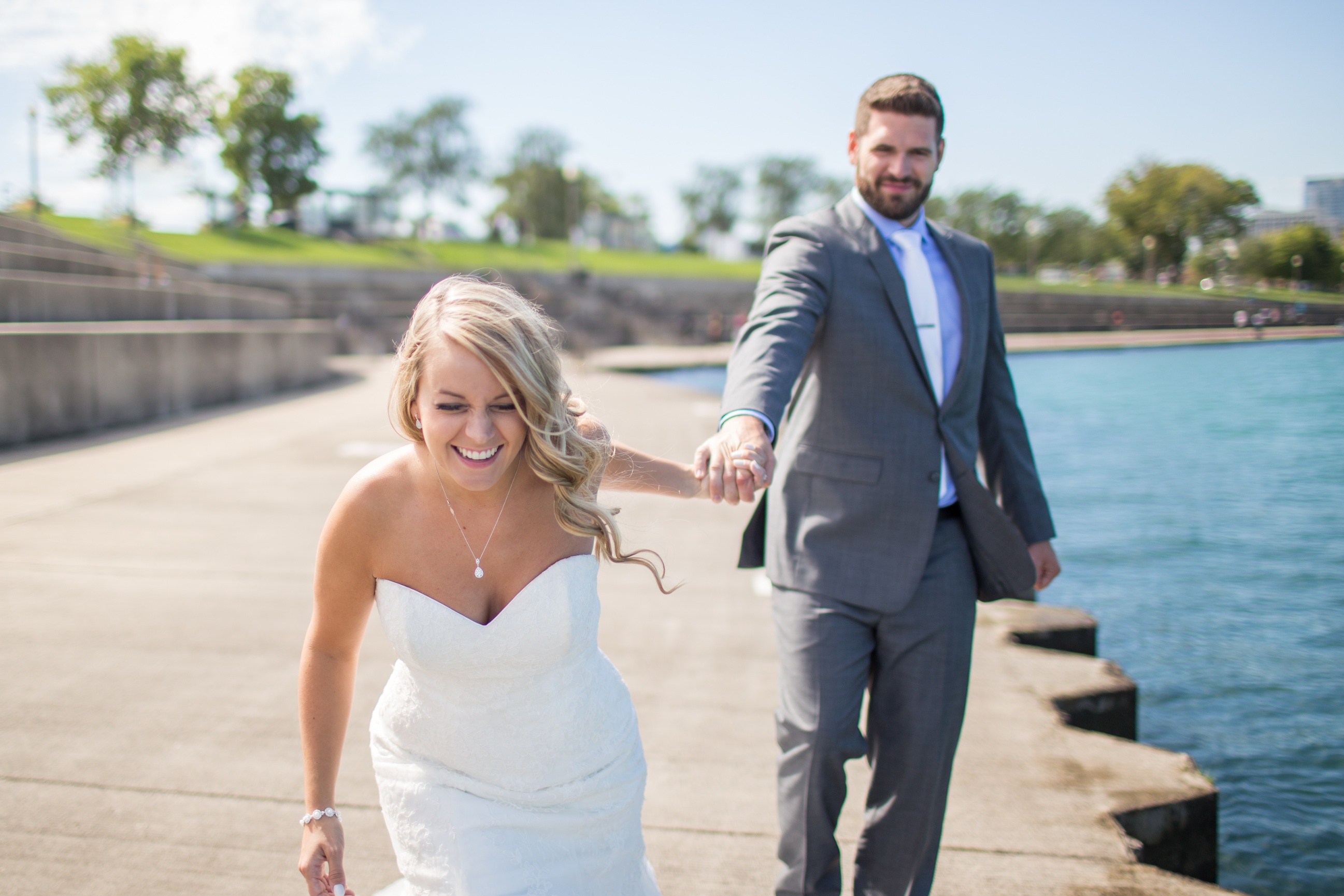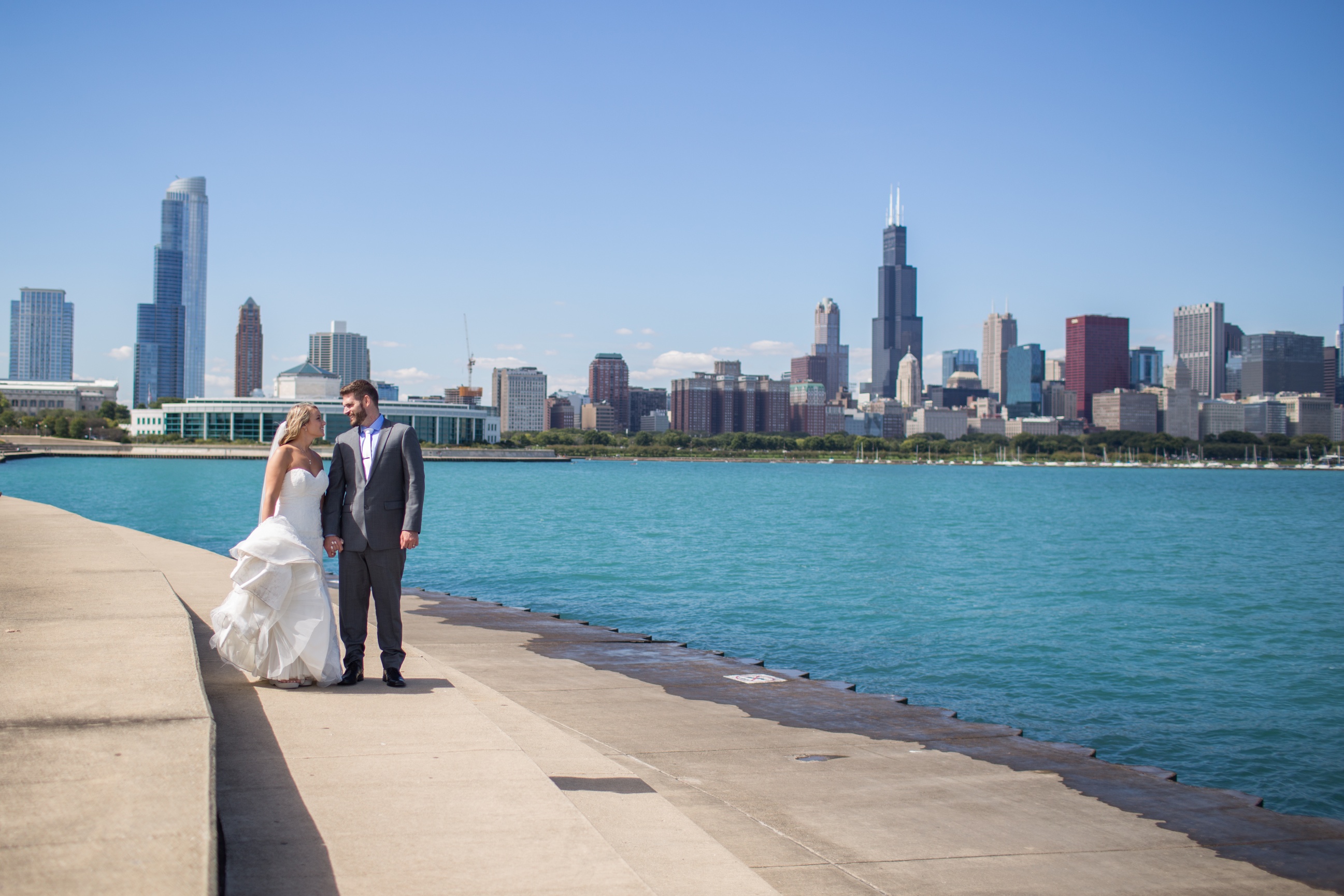 Adler Planetarium and the surrounding area have some amazing views and are a popular area among photographers for a reason!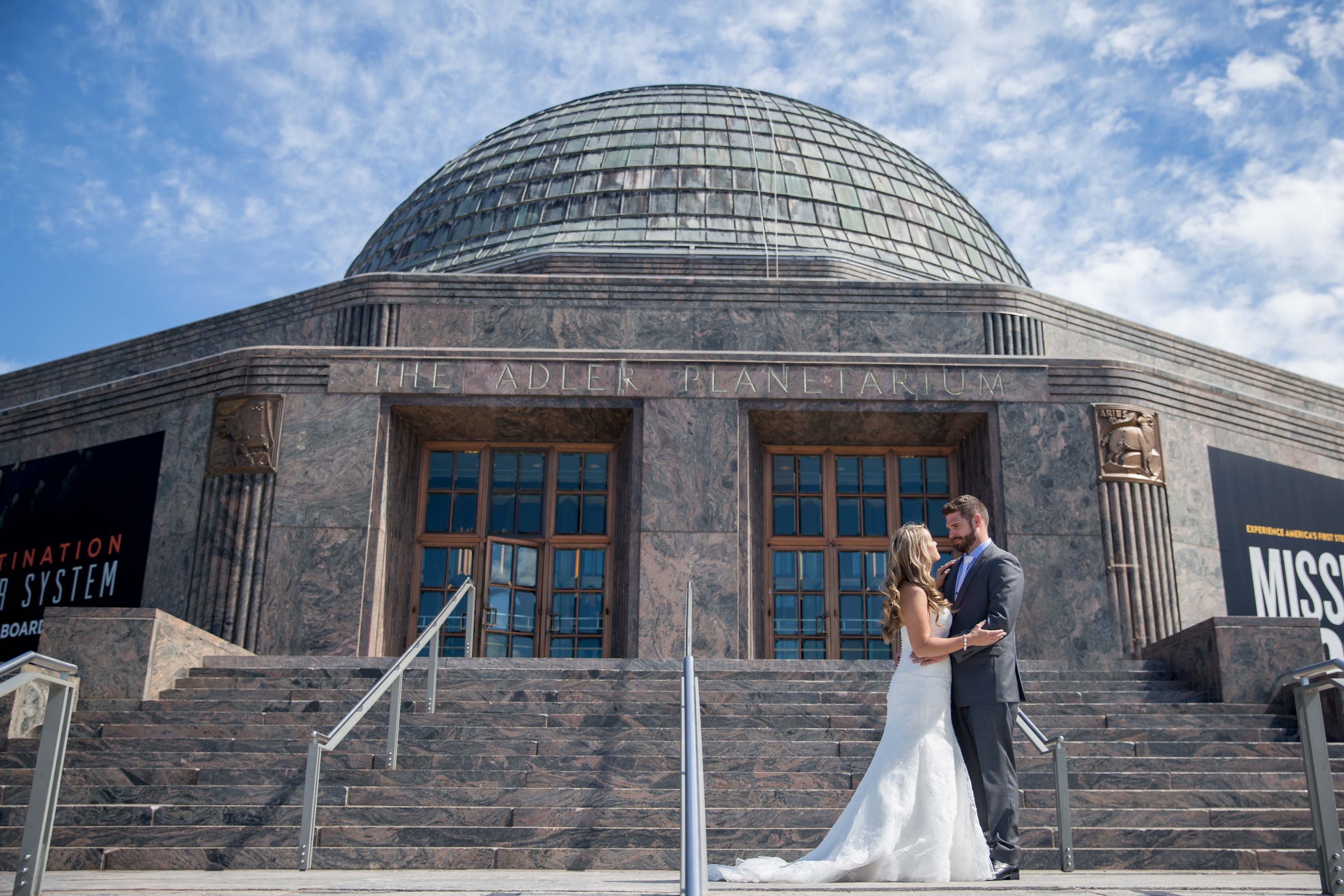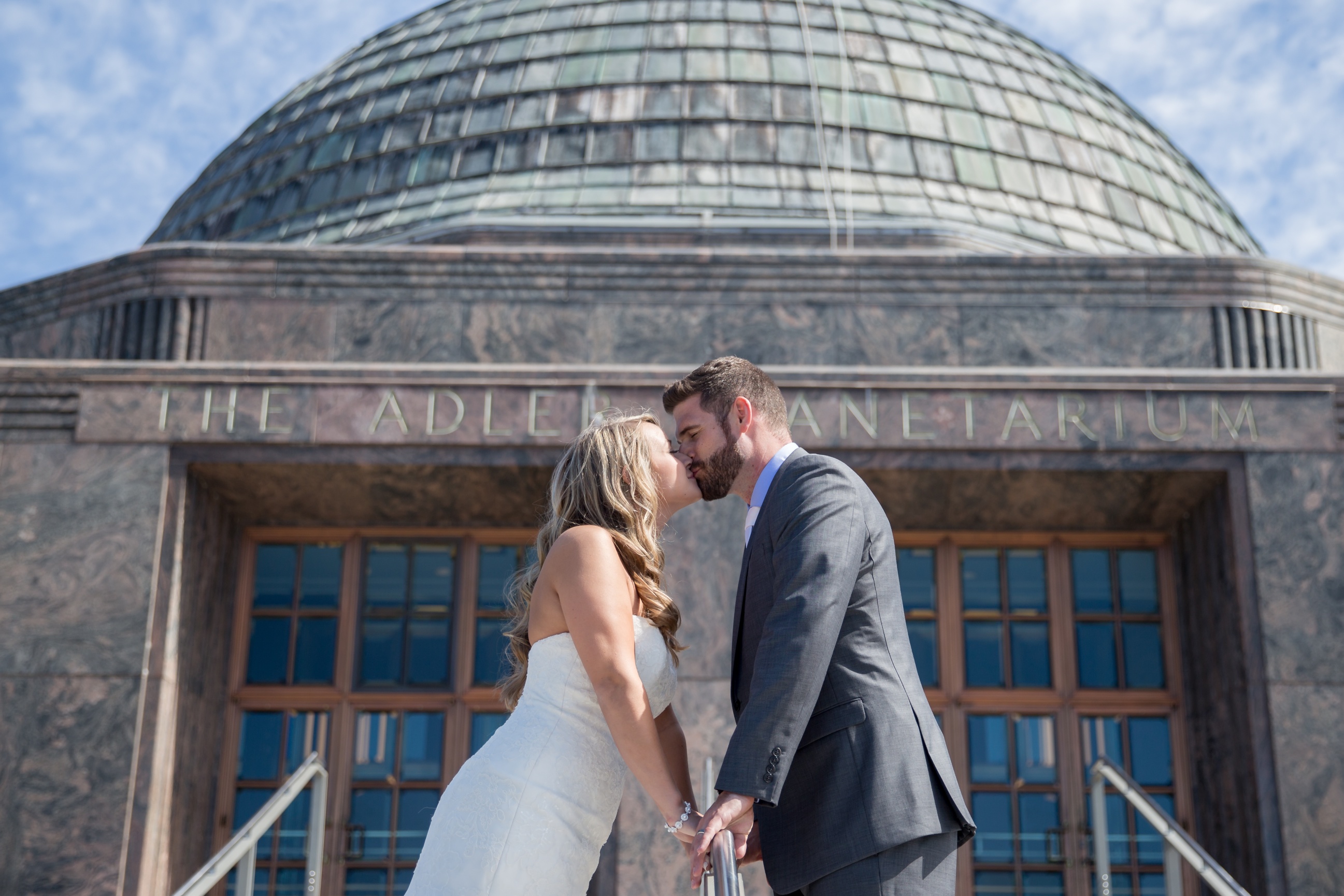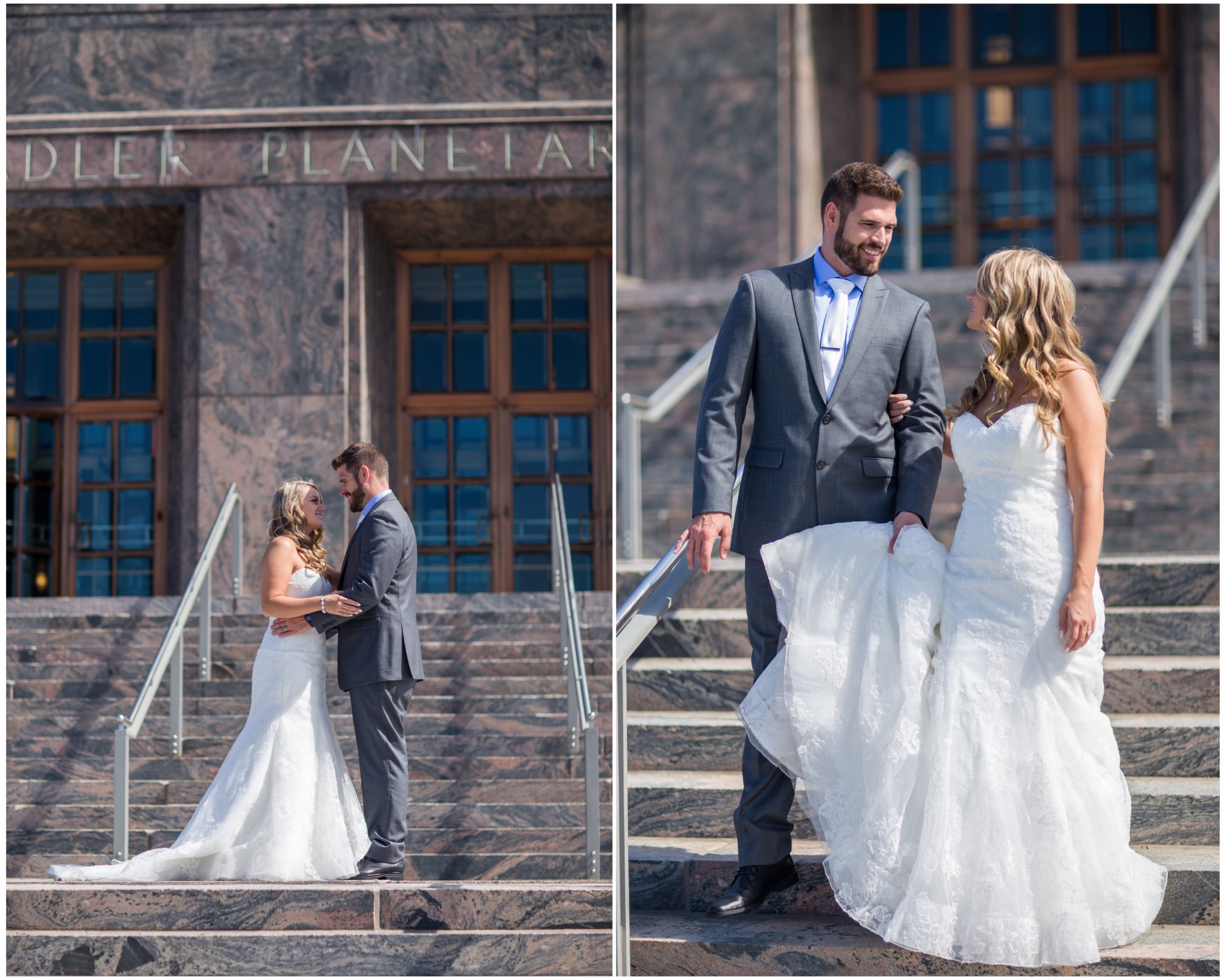 After seeing Chicago skyline, we took a stroll through the city and took some pictures on the way!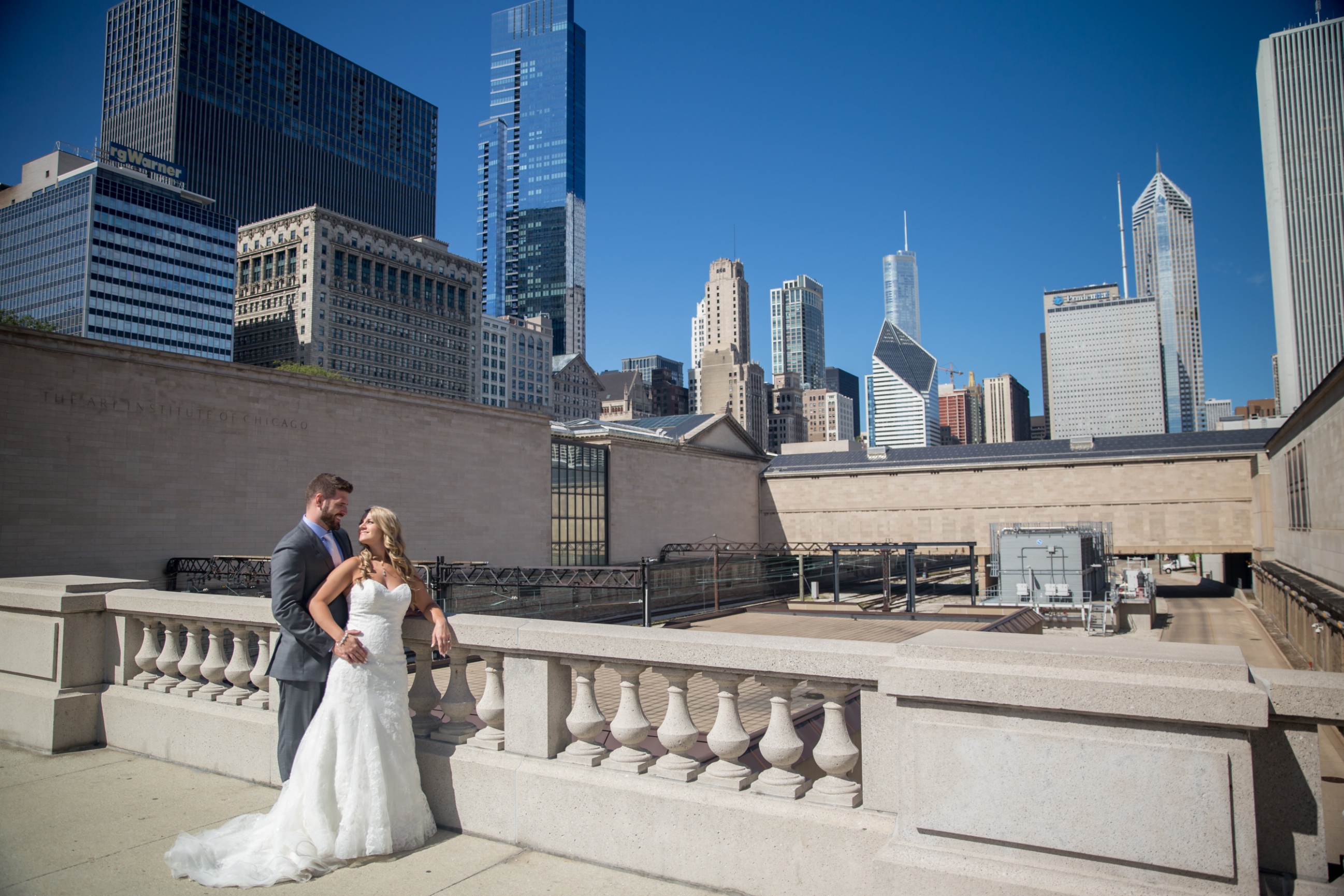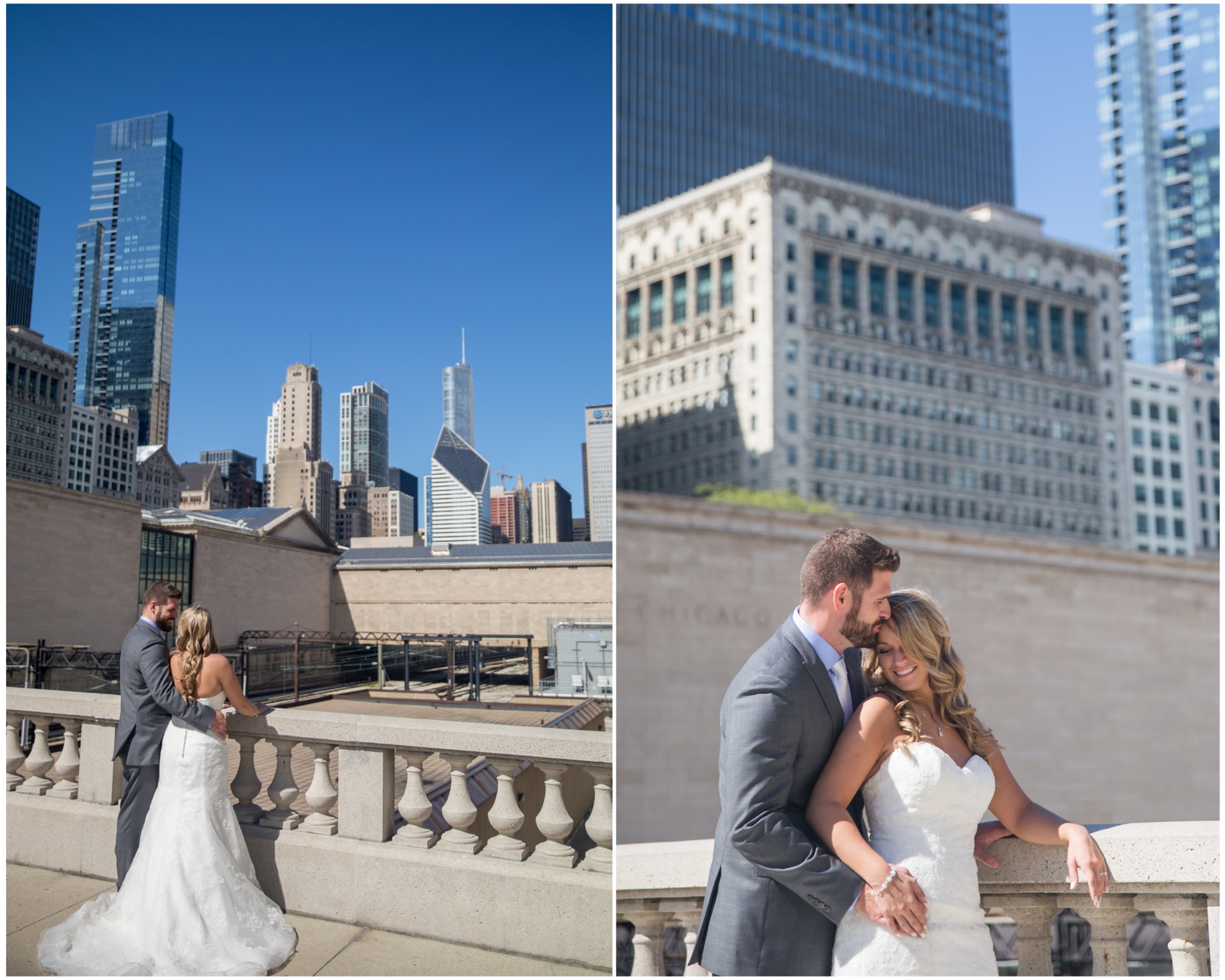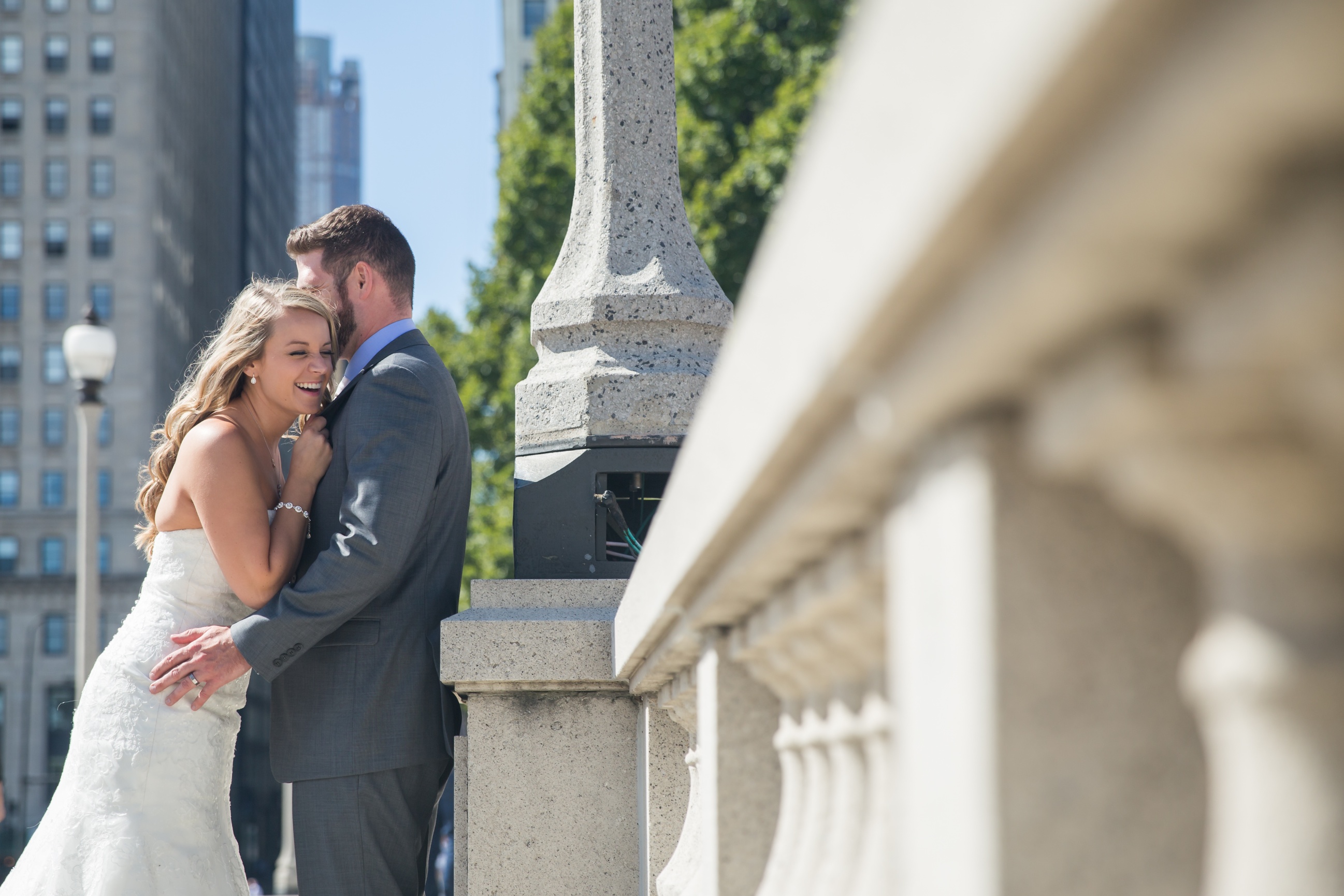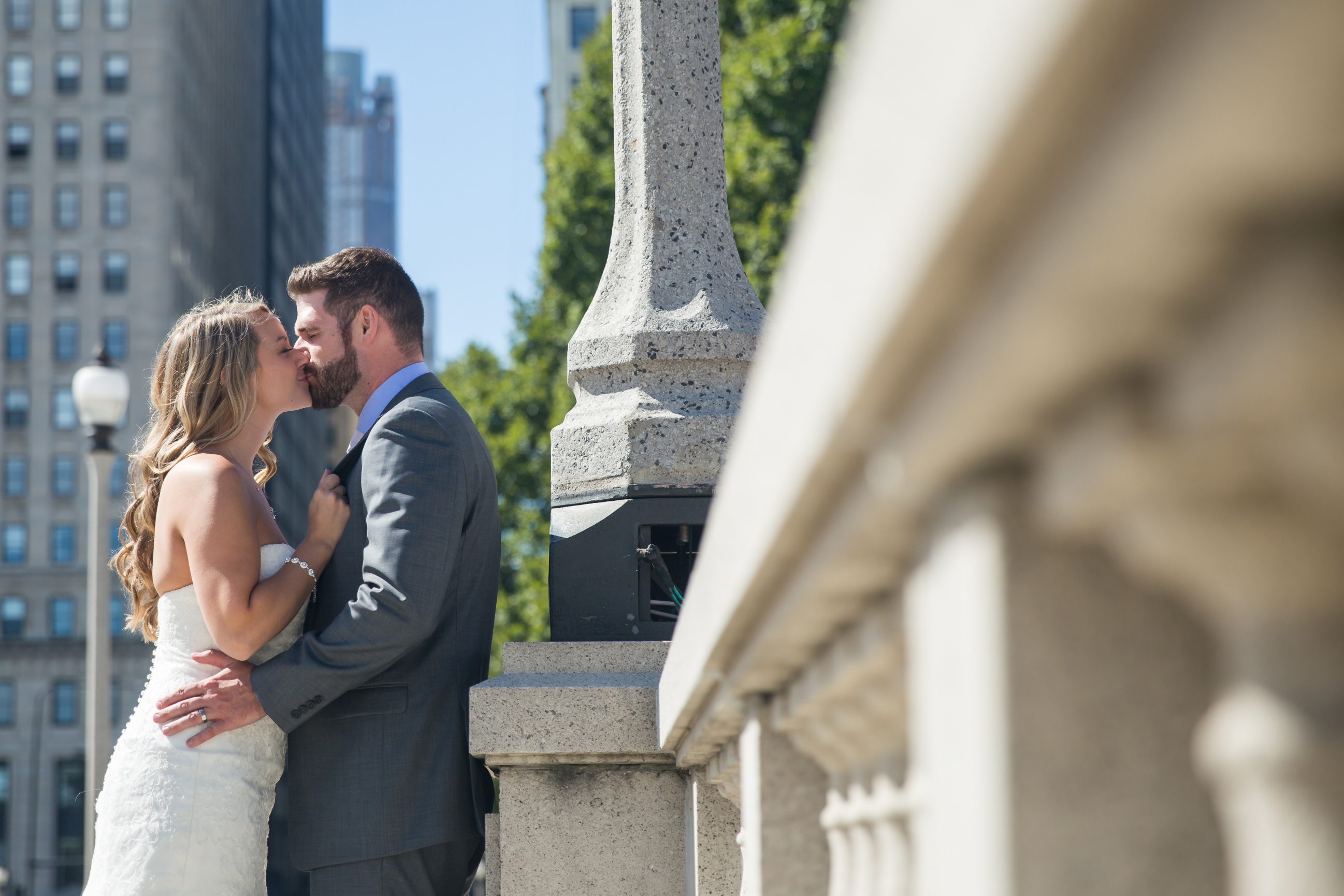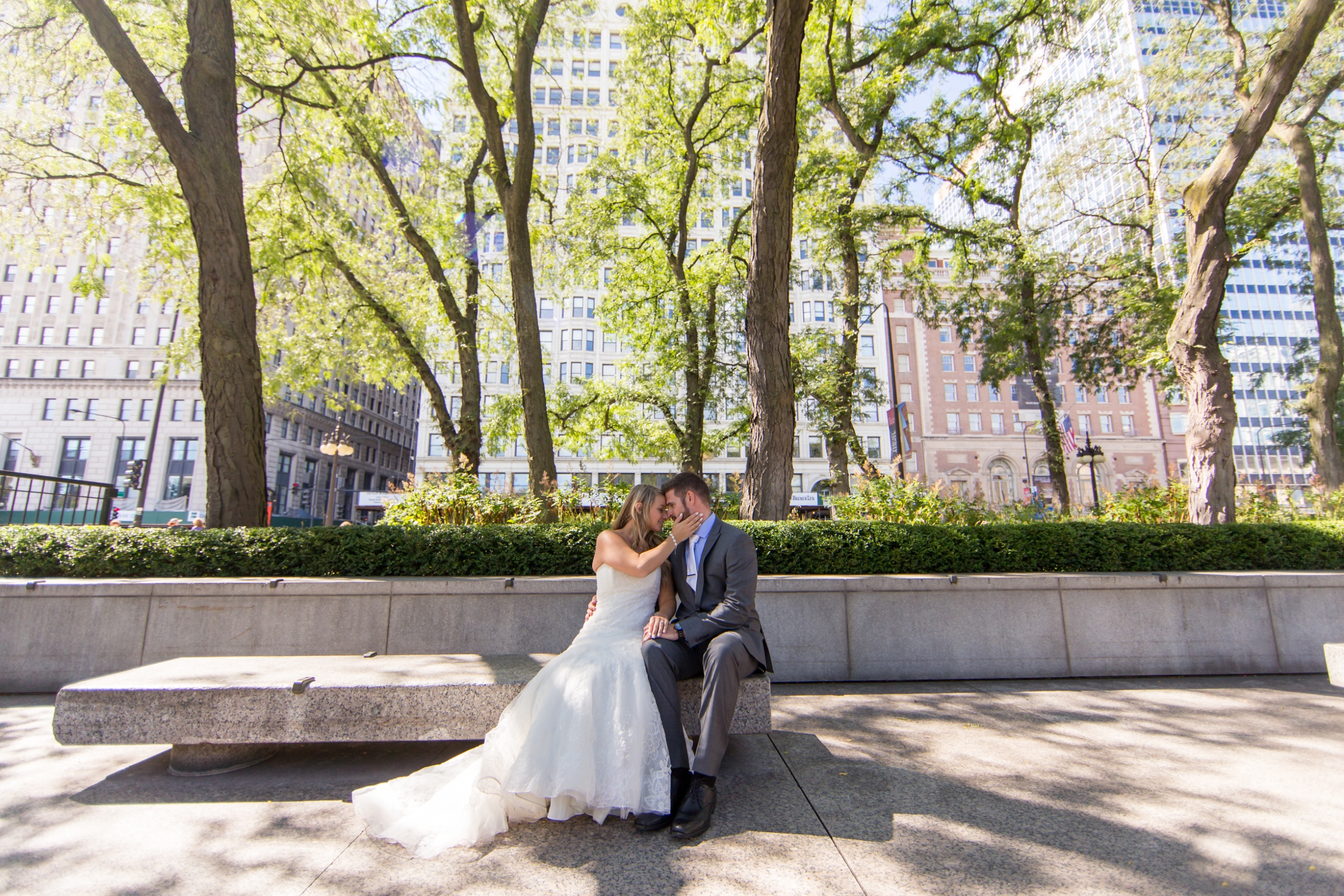 Eventually, we made our way to what has to be the most recognizable landmark in Chicago - The Bean in Millenium Park. It is incredible that we were able to capture thse two photos of just the two of them, because it was very crowded at that time, like at any other time of day or week.